A NETWORK
TO SUPPORT INNOVATION
OFFERING A ROBUST STRATEGIC PATHWAY TO SCALE AND IMPACT
To ensure FoodShot finalists have the guidance, advice, resources, and support beyond funding, our
team and mission-aligned partners will provide capabilities and expertise to help finalists advance ideas
within a broader strategic ecosystem.

TEAM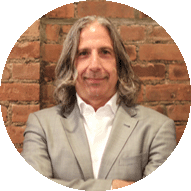 VICTOR E. FRIEDBERG
CHAIRMAN & FOUNDER
Since co-founding S2G Ventures in 2014, Victor has emerged as one of the top thought-leaders and VCs in food and agriculture in the USA. Leading investments in Beyond Meat, Ripple, Maple Hill Creamery, FishPeople, Lavva, Ataraxis and Apeel Science, among others. In 2016 Victor was named by Forbes as one of the Top 25 consumer investors and influencers. He is Executive Chairman of Lavva, Tiny Organics and Advisory to Cambridge Crops and SLM Partners.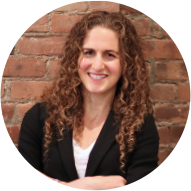 SARA ECKHOUSE
EXECUTIVE DIRECTOR
As Senior Advisor to Secretary Tom Vilsack at the U.S. Department of Agriculture, Sara focused on local and regional food systems, organic agriculture, and healthy food access. Sara launched and managed programs to support sustainable agriculture, and she has firsthand knowledge of the opportunities and challenges of combining sustainability with profitability in food value chains.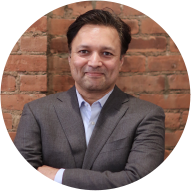 RAJIV SINGH
CO-CHAIRMAN
Rajiv is a strategic advisor, and investor, serving corporations, funds, entrepreneurs and professionals with a focus on innovation, value creation and corporate finance. He served as CEO for Rabobank North America Wholesale Banking where he directed the bank's corporate and institutional client activities in the U.S., Canada and Mexico. He also led the launch of Foodbytes, MIT Food Prize, and Terra.
WILL SCHMITT
ASIA-PACIFIC LEAD
Will is a globally-recognized innovation expert and advisor. In addition to his FoodShot role, he currently runs Open2Innovate, a boutique innovation strategy firm based in Canberra, Australia. Beginning in 2010, Will was a co-founder of global accelerator program LAUNCH while at USAID and has been the architect of major innovation programs for the World Bank and the Australian Aid Program.
AN WANG
PROGRAM AND INVESTMENT DIRECTOR
An has been working in the field of venture capital, innovation, private equity, and corporate finance. She founded ASW Venture Partners to invest in early-stage and innovative companies in food and agriculture. Previously, she evaluated and executed venture and real asset investments for Agriculture Capital and Better Food Ventures. An serves as a NEXUS ambassador and is an active member of Toniic.